Creating Counseling Groups for Changing Families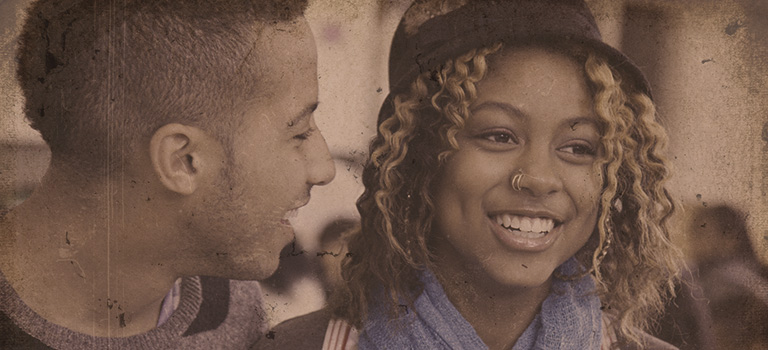 Groups can be a wonderful opportunity for school counselors to reach out to young students who are dealing with divorce or separation in their families. Small groups allow children to see that they are not alone. Because the group format keeps the focus from being entirely on them, students have breathing space for creativity and contemplation about their changing family. There are numerous resources available to school counselors online and elsewhere about starting a group for children whose parents are divorced, but let's take a look at a few strategies for assembling a group and planning meaningful activities for elementary school students.
How to Recruit Student Group Members
To begin recruiting group members, teachers can be the natural starting point, as they are likely to have knowledge about the home lives of their students. School counselors can also advertise the group in the school newsletter, on the school website, or through school social media. Above all, counselors should never single out students in front of their peers and jeopardize their privacy. Parent permission always should be obtained, and parents should be given a brief outline of the group sessions. Also, students should have the option of not participating. Forcing a student to be in a group will probably detract from the experiences of the other group members.
How to Start a Student Group
For elementary school students, four to six children is the recommended size for a small group. Younger children may have trouble concentrating on a difficult subject for very long, so group sessions should last around 30 minutes. Typically, groups run from six to 10 sessions and meet weekly, and children should be as close to each other in age as possible. If you can find children whose parents are at the same approximate stage of divorce, it can help narrow the focus of the group.
Because children might be embarrassed or shy about joining a "divorced parents" group, school counselors should use terms like "family changes" to describe the purpose of the group. During the initial meeting, the counselor can ask members to come up with their own name for the group. Members can also help generate rules for the group, which the leader can record on a whiteboard or poster. To the best of your ability, communicate the purpose of confidentiality and remind students at the end of each session to "keep group talk in the group." However, you can encourage students to talk to their parents about what they shared and did in the group.
School counselors can have art supplies, squishy toys, and other tools on hand so that group members can feel calmer and focus their attention on activities and conversation. To start the group, children might be asked to give a current check-in about how they're feeling about their week or their family. They can pick from a list of facial expressions or emojis, draw how they are feeling, or rate themselves on a scale of 1-10. Check-ins can vary by session or by what the school counselor feels is age appropriate.
Example Counseling Activities for Young Students
1. DOLL FAMILIES | GRADES K-3
For this activity recommended by the Banana Splits Resource Center, children can use real dolls, paper dolls, or some other figures to explain to the group who is in their family and what's currently happening. Other group members are allowed to ask questions, but the sharing member always has the opportunity to "pass" if they don't want to answer a question. School counselors should ensure that there are multiethnic dolls or figures to make sure everyone feels included.
2. ANONYMOUS LETTERS | GRADES 4-5
For this activity, group members can write down anonymous questions they have about divorce or their changing family. The group leader can also include common questions they have heard in the past. Group members are allowed to discuss the problem without guessing who asked the question, and the leader can weigh in as well. Make sure that you can read each student's handwriting before you begin to read questions. Another option is to allow anonymous feedback after every group, where students can write down things they liked about the group or follow-up questions or concerns about their families. This feedback can guide content for future group sessions.
3. COPING SKILLS KEY CHAIN | GRADES K-5
For this activity, you need a key ring for each group member and blank index cards. On the index cards, students can write down things they can do that make them feel good when they are sad or frustrated about what's happening in their family. For younger children, they can draw pictures or cut images out of magazines that represent fun or happy things to do and paste them on the index cards. Then punch holes in the cards and put them on the key ring for the child to take home with them.
4. GROUP MENTORS | GRADES K-5
School counselors may find it helpful to bring in older students who can share stories about family transitions like divorce or stepfamilies. You can invite a teacher who experienced divorce as a child, but younger children especially look up to and crave approval from older children, who can participate in an activity with them. If you ran a group for older students, consider asking someone to come back and visit the younger group. Make sure, however, that the student you choose to bring in is mature and understands the concept of confidentiality.
Above all, school counselors should commit to being flexible when running a small group with young children. There may be times that they are engaged and times where they are tired and distracted. This doesn't mean the group is a failure. Divorce is difficult for everyone in a family, and some children may simply not be ready to share in a group format. Pay attention to what captures their attention and makes them feel comforted and courageous. You never know what small act can make a huge difference in the life of a child in a changing family.
Additional Divorce Resources for School Counselors
For more resources, visit Students and Divorce: A Guide for School Counselors.