Counseling@NYU Class Profile
Counseling@NYU students are a diverse group of aspiring counselors dedicated to helping children and adults achieve mental wellness and success. Located across the United States, our students bring a range of perspectives and experiences to the online classroom.
The following Counseling@NYU class profile reflects all students enrolled in the school counseling and mental health counseling master's programs as of September 2020.
At a Glance

85 percent
female


14 percent
male

1 percent
unspecified gender
Academic and Professional Backgrounds
All Counseling@NYU students are high achievers. Some have a counseling or psychology background, and others are starting their education in the field.
3.20
average undergraduate GPA
Common undergraduate majors:
174 students
are starting a career in counseling
166 students
are continuing their career in counseling
Demographics
The aspiring counselors in our program represent many cultures and ethnicities, and their diverse viewpoints enrich their classmates' learning.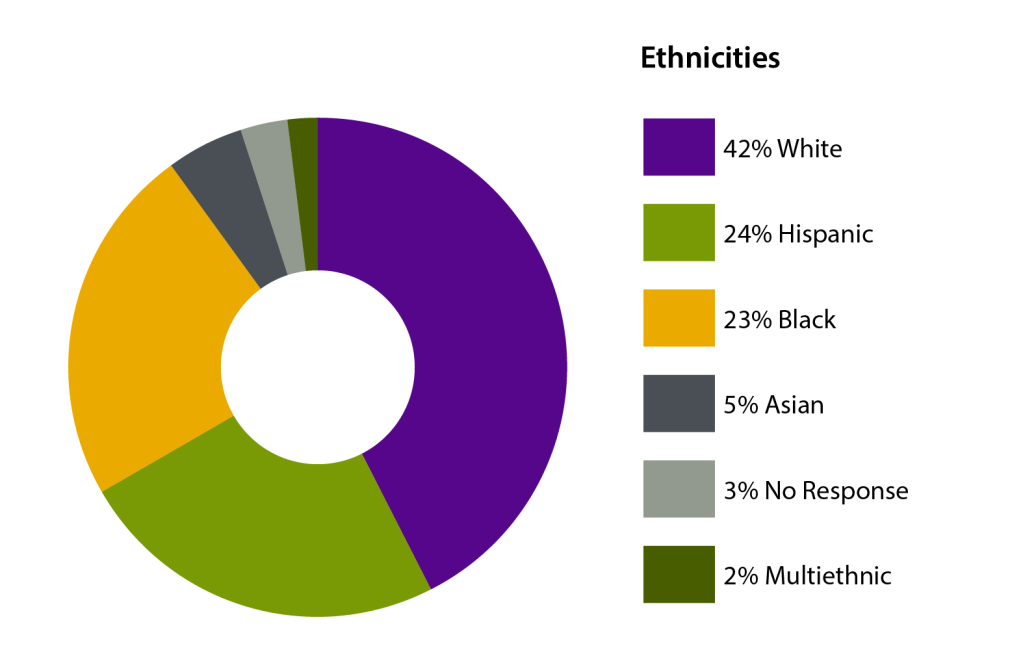 Geographic Locations
o Our students attend classes from 38 states and Washington, DC, enabling them to network with counseling professionals nationwide.
Become part of our next cohort.