The Role of School Counselors in High-Conflict Divorce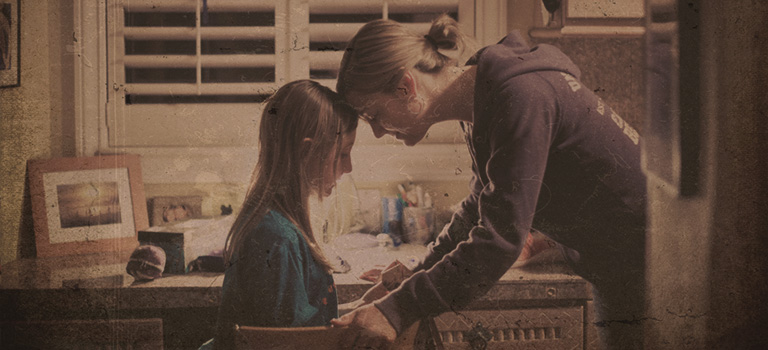 High-conflict divorce poses a risk for behavioral and emotional problems in children. These divorces are also the least likely to have open and frequent communication between parents. Children in families with intense conflict are often stressed and lack the feeling of security that encourages their growth and development at school and play. School counselors can play a crucial role in the life of a child stuck between divorcing parents.
Signs of high-conflict divorce are diverse, but school counselors can watch for parents who practice deception about facts, use others as a scapegoat, and remain unwilling to compromise. They may also lack empathy or understanding for the ex-partner's perspective.
A Child Stuck in the Middle
Another symptom of a high-conflict divorce is using the child as a mediator or "go-between." A parent might ask a child to deliver a message to, or even report on, what the other spouse is doing. They may even pressure the child to choose sides in a legal battle. This pressure may create a level of tension and suspicion that only encourages further conflict and makes it all but impossible for a student to thrive at school.
In their communication with students, school counselors can pay attention to evidence that a child feels stuck between parents or is asked to take on adult responsibilities above their developmental capacity. For example, one parent may complain about financial difficulties to the child, or they might constantly say negative things about their ex. When meeting with parents, consider grabbing a blank piece of paper and dividing it into two sections: Parent Topics and Family Topics. Together with parents, make a list of what topics should be addressed beyond the hearing of kids, and which ones should be addressed in family meetings.
School counselors can work with divorced families by encouraging positive co-parenting and by inviting parents to talk about their child together in their office. Ask parents to generate suggestions of a potential third person, such as a counselor, mediator, or a trusted mutual friend, who can help facilitate co-parenting in the future so that a child never feels stuck between parents.
A School Counselor Stuck in the Middle
It's not uncommon for school staff to feel stuck in the middle of a high-conflict divorce. They might have contact with primarily one parent and suddenly be accused of withholding information from the other parent. They might be asked by a student to keep secrets that need to be shared with parents, or they might be pressured to share information in custody proceedings.
To avoid being stuck in the middle, school counselors should remember that while it is natural to feel sympathetic to one parents' story or to be frustrated by a family's lack of communication, the student is always the No. 1 priority.
Let's take a look at some simple actions to navigate high-conflict divorce.
Action Steps for School Counselors
✓ CREATE A COMMUNICATION PLAN
Because both parents in a divorce may want to feel included in a child's welfare at school, creating a plan upfront to prevent conflict can be a valuable tool. Let a child's teachers know that it's important to contact both parents if there's a concern. If there are stepparents or other adults who may seek information, have the parent or legal guardian sign a document allowing them to be included. By keeping communication open rather than a connection that's hoarded by one parent, you prevent the chance of miscommunication or conflict.
✓ TALK ABOUT CONFIDENTIALITY UP FRONT
During a divorce, a school counselor can reiterate to parents that his or her primary obligation for maintaining confidentiality is for the child, even though the parents do have rights. If they feel left out, rather than divulging information to them, it can help to meet with both parents and the child to help the child share his or her feelings in a safe space without feeling betrayed by the counselor.
✓ SEEK SUPERVISION
The anxiety and stress that accompanies divorce can easily be absorbed by a school counselor working with a student and his or her family. Guidance from colleagues or mentors is an excellent opportunity to explore these challenges. Counselors may also feel themselves siding with a particular parent or relating more strongly to their experiences, and supervision can help a school counselor maintain equal and unbiased support for everyone in the family.
For more resources, visit Students and Divorce: A Guide for School Counselors.