The Dangerous, Costly Phenomenon (That Only Affects High School Seniors)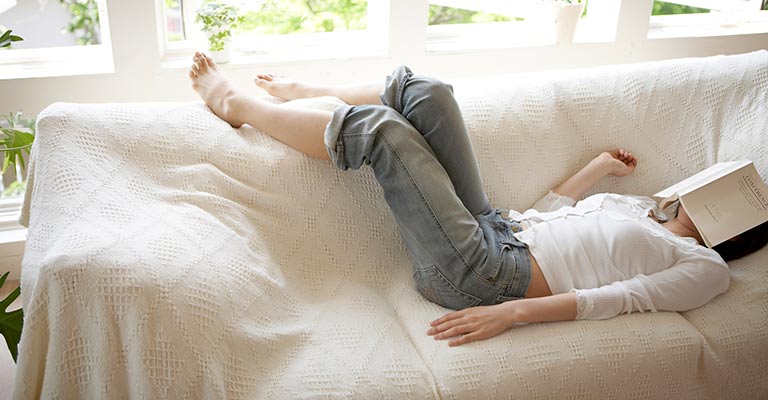 Senioritis, a tongue-in-cheek term for a decline in high school seniors' motivation, is often treated as a "kids will be kids" phenomenon. But such a light-hearted take belies the harm senioritis can have on students' immediate and future academic performance. Here, we will take a closer look at senioritis, why it matters, how to address it, and how school counselors can make a difference.
What is Senioritis?
If sweatpants have become the wardrobe of choice, skipping class a new routine, and homework a thing of the past, then senioritis may be to blame.
The first inclination of many parents, students, and school staff may be to laugh off senioritis. For example, consider the Urban Dictionary definition: "A crippling disease that strikes high school seniors. Symptoms include: laziness, an over-excessive wearing of track pants, old athletic shirts, sweatpants, athletic shorts, and sweatshirts. Also features a lack of studying, repeated absences, and a generally dismissive attitude. The only known cure is a phenomenon known as graduation."
However, such humorous definitions make light of a phenomenon that can have real consequences. Students who let the lull of senioritis tarnish their records may regret the decision down the road. Senioritis affects "second-semester seniors" — students riding out their last semester of high school before graduation.
Although second-semester seniors are known for their change in academic motivation, research shows that freshmen, sophomores, and juniors do not even suspect themselves as being vulnerable to senioritis. The graphic below shows how students responded to the prompt, "My academic effort will most likely decline in the second semester of my senior year," as part of a research paper titled "The Senior Year Enigma."
Why Does Senioritis Matter?
Senioritis can cause immediate harm and influence a student's future.
"School counselors are intimately aware of the causes, symptoms, and potential negative consequences of senioritis," says Lisa Suzuki, associate professor of applied psychology and Counseling@NYU program director at NYU Steinhardt. "It is critical that students continue to stay engaged in school to learn critical life skills needed for success in college and create exciting and fun memories of the end of the high school years."
In the short term, decisions to slack off on studies and attendance can impact learning, affect grades, and make it more difficult to make the transition from high school to college. The National Association for College Admission Counseling highlights how difficult the freshman year of college can be, even for those students who have maintained stellar study and attendance habits. For those who haven't, the transition can be especially difficult.
Long term, there are a number of negative effects that can result from senioritis. Too often, seniors think their college admission fates are sealed after the acceptance letter arrives. However, colleges typically include a clause that allows them to rescind their offers in the months after acceptance is granted. Many colleges don't receive final grades until June or July, so if the final report doesn't align with the information in the application, students may find they've lost their spot at the college of their choice.
In addition to an expectation that students maintain previous levels of academic success, the College Board says schools want to see the completion of courses listed on the application.
"Many college applications ask applicants to list senior-year courses, with information about course levels and credit hours. College admission officers are interested in academic commitment and course completion," according to the College Board's website.
Even if an offer is not rescinded, other long-term damage can occur — including being placed on academic probation, which burdens an already-stressed-out college freshman with even more pressure. Additionally, financial aid that's based on merit can be affected. In one example, students whose class rank dropped significantly by the time graduation rolled around lost anywhere from $1,000 to $3,000 per year.
How to Address Senioritis
Students can turn to school counselors for help to combat senioritis.
"They work with students and consult with teachers, parents, and guardians providing support and collaborating on interventions to deal with stress," says Suzuki. "This includes senioritis."
School counselors do a variety of things to help mitigate senioritis, including helping students engage in tasks that are relevant to their personal interests and goals. The College Board recommends an approach that supports deeper student engagement by encouraging students to:
Maintain a challenging course load — including the most rigorous courses available, some of which may count toward college credit.
Enjoy their senior experience — but do it responsibly through positive activities that will also keep them out of trouble.
Commit to an internship or career-focused job — that will help inform career choices down the road.
Keep a calendar of deadlines and other important dates — to help them stay on track and not overextend themselves.
Avoid obsessing over the college admission process — which can put a damper on senior year and negatively impact the balance they need to maintain.
Though senior year is a time for high-schoolers to cherish and celebrate, senioritis can hinder them both in the short term and the years ahead. However, by recognizing the symptoms and taking steps to avoid the ill effects, parents, teachers, counselors, and students themselves can help mitigate the consequences to succeed in senior year and beyond.
Citation for this content: Counseling@NYU, the online masters in school counseling from NYU Steinhardt.