Career Outcomes for School Counselors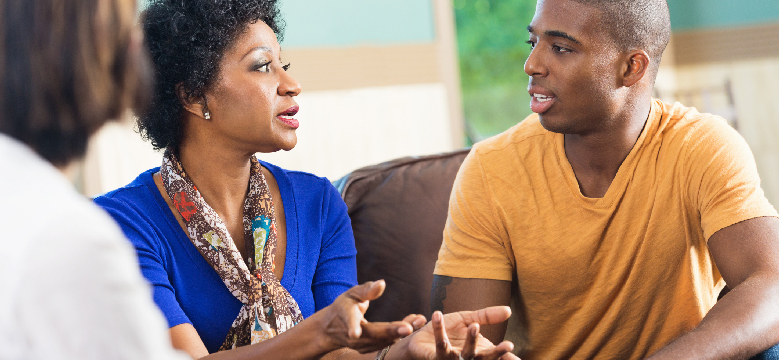 As the landscape of education continues to evolve, school counselors are in a unique position to shape and serve young people in their communities. If you're considering a career in school counseling or already on the path to becoming one, take some time to explore what professional resources and career opportunities might be available to you.
To get you started, let's take a look at what school counselors do, how you become one, and how you can continue to grow and develop over the course of your career.
The Role of a School Counselor
School counselors are certified professionals who serve the academic, social, emotional, development, and career needs of students. In addition to working individually with students, school counselors can also serve as leaders, advocates, and collaborators in a school setting.
Here are just a few of the many ways school counselors can support students and schools:
Providing individual and group counseling to students.
Educating and collaborating with teachers on counseling curriculum.
Advocating for students with individualized education plans (IEPs).
Consulting with school leaders on the social, emotional, and academic needs of students.
Referring students and families to additional resources.
The role of a school counselor will vary by grade and developmental level of students. Elementary school counselors are in a unique position to help young students build confidence as learners, communicate their needs, and gain mastery over developmental tasks. Middle school counselors help students make the transition from childhood to adolescence, navigate peer interactions, and build a solid identity based on their interests and strengths. High school counselors help students plan for their academic future, face potential peer pressure, and gain the confidence to transition into adulthood.
School counselors serve as advocates. They help parents and children communicate with each other. They provide knowledge, support, and referrals for additional help. They build awareness for the needs of diverse students to be met in the classroom and in the greater school community. In the rush of the academic year, school counselors provide powerful reminders that the well-being of students is a school's most important mission.
Certification and Continuing Education
Once you, as a graduate student, complete your master's degree in school counseling, requirements for certification as a school counselor will vary by state. Most states require students to complete a practicum or internship in a school setting during their master's programs, and some states may require specific coursework and examinations.
After you are certified, you will need to participate in regular professional development to maintain your certification. To maintain certification, states require school counselors to complete a specific number of continuing education units (CEUs). In most states, school counselors are required to renew their certification every five years.
School Counseling Career Outlook
According to the Bureau of Labor Statistics (BLS), school counselor jobs are expected to grow 8 percent over the next 10 years, which is about as fast as the average growth rate for all occupations in the United States. The rate of growth of school enrollment in a given area may affect the number of school counselor jobs that are added.
After working for several years in the profession, school counselors sometimes choose to specialize in a certain area, such as college preparation, trauma and crisis response, or helping students with special needs. More experienced school counselors may take on leadership positions in school systems, overseeing counseling and mental health across an entire school district or region.
Some school counselors may choose to continue their education by pursuing a doctoral degree in counselor education, counseling psychology, or a related discipline. Counselor educators play a vital role in training future school counselors, supervising their development, and researching what techniques and interventions best serve school populations.
Finding School Counselor Jobs
There are many popular websites that offer convenient searches for school counseling careers. Sites like Indeed, SchoolSpring, and Idealist list a variety of openings. The American School Counselor Association (ASCA) is a great resource for job opportunities and for aspiring school counselors to look for regional and local openings.
Professional Resources for School Counselors
As the school counseling division of the American Counseling Association, the ASCA is a go-to source for professional development opportunities. The organization publishes periodicals and podcasts with up-to-date research on the field, and also hosts webinars, specialist trainings, and conferences. School counselors can consult the ASCA for information about state and local organizations and trainings. The American Counseling Association(ACA) website also provides information about relevant legislation, funding opportunities, research, and student loan forgiveness programs.
Networking for School Counselors
The ASCA has a web platform called SCENE where school counselors can share ideas, post resources, and ask for help. The ASCA also hosts Special Interest Networks (SPIN) for members interested in exploring certain topics, such as disability issues, group counseling, homelessness, grief issues, crisis issues, and career development. National, state, and local conferences are also a great opportunity for networking.
If you're thinking about or on your way to becoming a school counselor, take steps now to start building a professional network and a list of resources to support you. The less isolated you are in your career, the more energy you will have to serve your future students. Engaging regularly by reading and exploring research and ideas can also keep you energized. Consider these and other steps you can take today to get plugged in and find out more about the world of school counseling.